My name is Francisco Valladares and I am a Journalism student at Long Beach State, welcome to my blog!
Well, for starters, viewing through the net is in the context of basketball and soccer. Each of these beloved sports has one important aspect in common: the net. Have you ever tried playing either sport without a net?
That's right, it sucks.
In terms of soccer, the ball ends up miles away, and while you're celebrating your goal like Diego Maradona at the 1994 World Cup, the ball has now rolled farther away.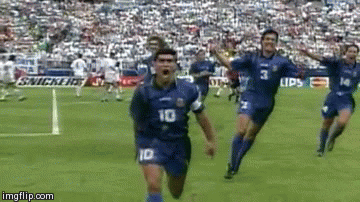 For basketball, it's plain and simple, not only is the sound of a swish bomb soothing to the ear, the ball also conveniently ends up somewhere under the basket.
Nonetheless, this blog will be dedicated to posts that involve basketball and soccer, my favorite sports to analyze.
The posts will be made up of local sports teams or news, NBA topics, as well as soccer from all over the world.
In addition, some posts will include my views and opinions, which explains the name.
Thank you for joining me!